Announcement of Candidacy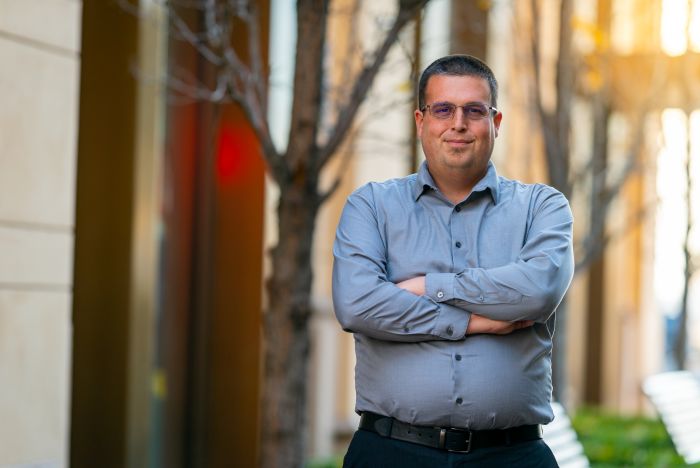 TECH INDUSTRY EXECUTIVE ANNOUNCES RUN FOR IDAHO HOUSE
Millennial candidate plans to help manage the growth in both Idaho and Meridian
Meridian, Idaho (Dec. 12, 2019) — Local tech executive Patrick Soulliere (pronounced "sue-lee-air") is announcing his candidacy for the Idaho House of Representatives in District 20, Seat A, challenging current Rep. Joe Palmer. Soulliere is running on a platform of growth management, adequate funding for education and investment in transportation.
Soulliere has more than 15 years of experience in high-level management positions, and has spent the last 11 years in executive leadership roles.
"As Meridian has grown and changed, it has welcomed new large and small businesses and created a stronger community with more options for residents," Soulliere said. "But with that growth comes challenges with overcrowded roads, schools, and more, and I want to listen to ideas from the people about how to manage those challenges with the future in mind."
With that in mind, Soulliere knocked on hundreds of doors in Meridian this fall to understand and listen to residents about their vision and hopes for District 20.
"What became evident right away was that Meridian and District 20 have one loud and clear concern about managing growth. They want someone who will make smart decisions based on data, facts, and sound strategy, and they aren't getting that right now. I welcome the opportunity to bring a smart growth mindset to this district and Idaho as a whole," he said.
One of Soulliere's first priorities will be to build support in the Idaho Legislature for improvements to transportation in the Treasure Valley.
"Accessible, reliable, and available transportation is a critical issue to Treasure Valley residents. Transportation is broken in Meridian, and for too long, our elected leaders have been ignoring the real issues right in front of them."
Soulliere also plans to host a listening tour during his campaign. More information about the tour will be released in the coming months.
"We are heading into a new year, a new decade, and a new chapter in Meridian's history. And to make sure we get it right, I'll be going door-to-door to hear your thoughts and discuss ideas. I look forward to meeting as many people in District 20 as I possibly can over the next year."
Please contact Communications Director Kelcie Moseley with any questions or media inquiries at kelcielm@gmail.com. The campaign website can be found at www.soulliere4idaho.com and on Facebook at www.facebook.com/soulliere4idaho.